Massage
At Associte's Therapeutic Massage, we offer a variety of massages and body treatments to best fit our client's needs. Contact us to discuss what we can do to help you feel your best.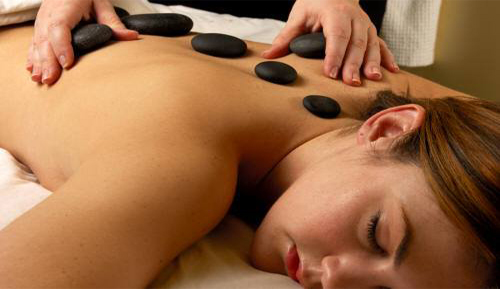 Swedish Massage
The techniques of Swedish Massage are recognized as valuable for improving circulation of blood and lymph, relaxing muscles, improving joint mobility, inducing general relaxation, and promoting healthy skin.
60 Minutes @ $60.00
---
Signature Massage
A journey to relaxation and rejuvenation awaits you in the hands of our talented massage team. our therapists are certified, experienced, and trained in a variety of techniques to offer you a customized massage to meet your needs. Our large tables are heated with flannel sheets, the lights are dimmed while soft music is played.
60 Minutes @ $60.00
---
Hot Stone Massage
A combination of basalt and black lava stones are heated to comfortably penetrate tight and sore muscles. Warm stones encourage the exchange of blood and lymph and provide soothing heat for deep tissue work. You will experience a deep release of muscular stress as your therapist massages you with these warm, hand selected stones. Very relaxing. Drink plenty of water after.
60 Minutes @ $80.00
90 Minutes @ $100.00
120 Minutes @ $125.00
---
Deep Tissue Massage
Techniques which utilize deep tissue/deep muscle massage are administered to affect the sub-layer of musculature and fascia.
60 Minutes @ $60.00
---
Couples Massage
We offer one room, with two tables and two therapists in order to have your massage together at the same time. You can ask your massage therapist to customize your session.
Example: One person may like a deeper massage with extra time spent on the neck and shoulders. The other person may want 15 minutes spent on their feet and moderate pressure for the rest of the massage.
60 Minutes @ $120.00 per Couple
---
Reiki
Reiki is an ancient Japenese form of energetic healing, using holding techniques to direct the flow of energy. Both relaxing and rejuvenating, Reiki can bring the physical and mental/emotional aspects into balance.
30 Minutes @ $30.00
60 Minutes @ $60.00
---
Cranial Sacral Therapy
Gentle and relaxing, this therapy works to balance fluctuations of cerebral spinal fluid within the brain and spinal column. Great work for fibromyalgia, car accidents, closed head injuries, chronic pain, headaches, and back pain.
30 Minutes @ $30.00
60 Minutes @ $60.00
---
Integrative Manual Therapy
IMT techniques facilitate healing on a cellular level and encourages tissue repair. Some of the anatomical systems that most often require intervention are bone, muscle, circulation, nervous tissue, the gastrointestinal tract, the urogenital system, brain, and the cardiovasular, lymphatic and cranial sacral systems. IMT is a gentle, light touch therapy, often done fully clothed. IMT releases tension in the body, restoring physical functionality and improves chronic problems. Often, multiple systems are addressed to facilitate healing, as pathology or a problem in one system may influence or be influenced by pathology in another system.
Rebecca Scott has taken over 45 classes with Wellness Center
60 Minutes @ $60.00
90 Minutes @ $90.00
120 Minutes @ $120.00
---
Biovalent Systems
Frank Lowen created and developed Biovalent Systems. Rebecca Scott has trained directly with Frank Lowen at the Upledger Institute and at Center IMT. Frank Lowen is the premier bodyworker in this country. Biovalent work is done with the client fully clothed. This body work is excellent for those clients who feel off, are unbalanced or tense, or their body just does not work the way it used to. Trauma from a car accident, a fall, surgery, major dental work, birth trauma; many chronic problems would benefit from this integrated approach. Biovalent Systems work is "progressively beneficial" with each sesson the client receives.
60 Minutes @ $60.00
---
Reflexology
The ancient practice of Reflexology is based on the principle that all glands, organs, and body systems have specific reflex points on the hands and feet. Using a unique method of pressure and strokes, a skilled Reflexologist can relieve stress and tension, clear blocked nerve impulses, and help restore energy flow and balance in the body. Reflexology is helpful for conditions not easily addressed by other types of body work, or when a client is unable to tolerate traditional body work. Gentle and relaxing reflexology is often done with the client reclining in a chair or on a table fully clothed.
30 Minutes @ $30.00
45 Minutes @ $45.00
60 Minutes @ $60.00
---
Lymphatic Drainage
A light touch therapy which facilitates the removal of toxins and metabolic waste. This therapy enhances vascular health, improves immune function, and reduces fluid retention.
30 Minutes @ $30.00
60 Minutes @ $60.00
---
QXCI
Using an extraordinary biofeedback computer, QXCI detects and reduces stress to stimulate the body to heal itself while easing symptoms. It works with subtle energy, and creating gentle healing by bringing the awareness of some underlying patterns.
60 Minutes @ $70.00
90 Minutes @ $110.00
120 Minutes @ $120.00
---